However, just because you have a dispensary does not mean it will be a success. Just like any other business out there, you have to market it in order to find your customer base. When it comes to marketing a dispensary, though, you need to know how to do it just right.
Dispensary Marketing Challenges
One of the elements that tends to frustrate most owners in this field is the federal government. At the federal level, cannabis is still classified as a Schedule I drug. This means they believe it is dangerous, even though most know better by now. This can make it somewhat more difficult to advertise. Unfortunately, many of the major media properties in the country won't allow the cannabis industry to advertise. This is true even though so many states have already legalized it medically and even recreationally.
There will be certain challenges that you will face. However, if you are creative and persistent, you can still market very well in an industry that has these types of regulations. You just need to be smart about it. This guide will help you understand what you should do.
Embrace Digital Marketing
With digital marketing, or online marketing, you have a range of avenues available to you for reaching your potential customers. This is a good thing since so many people today are utilizing digital media rather than traditional media. Even though you might want to use some traditional methods of advertising, it is essential that you also embrace digital marketing. Digital marketing is where you will find the most success.
With digital marketing, you can start to utilize different channels to help attract new customers. You can also use it to engage the customers you already have. With the use of directories, social media, and search engines, it is possible to bring in new potential customers and to keep your current customers happy.
One of our clients, Dank's Wonder Emporium, has now built up a strong enough brand to where over 1,000 customers are searching on Google for them every month.
Build a Strong Brand
Take a moment to think about some of the most well-known and important brands in the world today. You instantly recognize the Coca-Cola script, even if you can't see the letters. You know the Nike swoosh and countless other brands simply by the colors that are used, the logo, and the fonts. While your overall brand is not merely about the appearance of your logos and the colors they use, these elements do play a very important role.
Having a strong brand is also about the image that you are conveying to your customers. Branding begins when you define who you are and what your brand represents. Everything that your company does, all of the logos signage and symbols that you are using should integrate well with the brand you're trying to create. Consumers will typically want their experience with the brand to be the same across all the platforms. Your company's values should be clear in the brand, as that can help attract more people to your company. Keep in mind the branding never ends. You're always trying to strengthen your brand and to improve upon it.
One of our clients, Ajoya, has put a lot of time and care into their website experience.
You Need a Great Website
Your website needs to take into consideration all of the other elements of your marketing. They all need to work synergistically with one another for the most success. Therefore, you need to have a high quality website that is easy to use and effective for your visitors, and that makes proper use of keywords to help with your search engine optimization.
Let's look at some of the most important elements that your website needs to be effective.
First, consider the overall look of the website. It should not be overly cluttered. It should be easy to find everything that's needed by visitors, and you should have a menu navigation system that is intuitive. You do not want to get overly inventive when it comes to the look of your website. People have come to expect certain things such as layouts and easy navigation, so don't disrupt this expectation or they will end up going to a competitor.
The website should have contact information on each of the pages, so your potential customers will always have a way of getting into contact with you if they have questions. You may also want to have email or newsletter opt-in information at the tops of each of the pages. Product information or purchase information, along with your dispensary's physical location, must be easy to find, as well
Now, when the website is being designed, you have to remember all the other branding work that you've done. The colors that you've used, your logo, and your overall story all need to be integrated into the website. Your site should be a digital representation of your company.
When you are designing your website, you have to also think about the way people will be using it. While many people will still be using a desktop computer to visit your site to learn more about your dispensary, that's not the case with everyone. Today, many people are using their smartphones and tablets to do just about everything online. This includes checking out your website. Therefore, you need to be sure the site will work well regardless of what device someone is using to view it. You have to be mobile ready.
One of our clients, Dank's Wonder Emporium, has actually started a Youtube channel, that regularly generates content.
Content Marketing for Dispensaries
You want to get more people to come to your dispensary's site, and that means doing some work to create quality content. It would be especially effective if you have a blog that just highlights the industry in general. You can use your blog to give people an inside look at the operation, to learn more about how cannabis is being used and the benefits it can offer, to highlight people in the field, and more.
There are plenty of different types of blogs you can write. The ultimate goal is to get attention for your site and increase its visibility. Focus on certain keywords in your posts that will help to improve your rankings in the search engines. You want to create content that is entertaining and useful for your audience. In turn, it should also be easily picked up by search engines.
When it comes to content marketing, keep in mind that you don't only have to use blogs. You might find that your dispensary would benefit from having some video content as well. Again, you can go over the same sorts of subjects you would go over in a written blog, it would just be in a video format.
People tend love video, as it is often easier for them to enjoy. It also helps keep them on your site longer. The longer they are on your site, the more their trust can grow, and the greater the likelihood of them becoming a customer. You will find that blogging and creating videos is a fantastic way to help give your brand a strong voice.
Consider some of the other types of content that can be created as well. You can make guides, you could create a podcast, you could create infographics, and more. The point is to provide a lot of content which will continue to work as marketing material for you now and well into the future.
As you create more and more content, you will be driving more organic traffic to your dispensary's website. The content helps to raise your rankings in the search engines, and that means people have a better chance of finding you. In addition, having fresh content up all the time will help to keep your current customers informed and entertained.
Results from Local SEO can really help customers find your dispensary. Especially on Local SEO searches such as google maps (case study with one of our clients, GrassRootsRX Albuquerque, above).
Utilize Local Marketing Techniques
Today, it is quite important that you consider utilizing local marketing techniques that can help to drive traffic to your physical dispensary. Local marketing utilizes your community to help target nearby consumers. For example, instead of simply putting "cannabis dispensary" as your keywords, you could put "Chula Vista cannabis dispensary". After all, when somebody in the area is looking for a business, they are most likely going to put in their own local neighborhood or city.
By using local marketing techniques, it helps to ensure that you are one of the top companies to show up when that customer types in those keywords. It will help to boost your local SEO and your local visibility. Ultimately, however, the goal is to improve the amount of traffic that is coming into your dispensary. To help improve your local marketing, you not only want to use local keywords in the content you are creating, but you also want to make sure your business is on Google's My Business, as well as other local business listings.
When putting your information on those local business listings, you need to include your address, your phone number, your hours of operation, photos, and other pertinent information to your dispensary. Give the customers as much information as they need to make a decision.
Want to learn more about building a great Local SEO presence for your dispensary? Sign up for a free Dispensary SEO Audit here.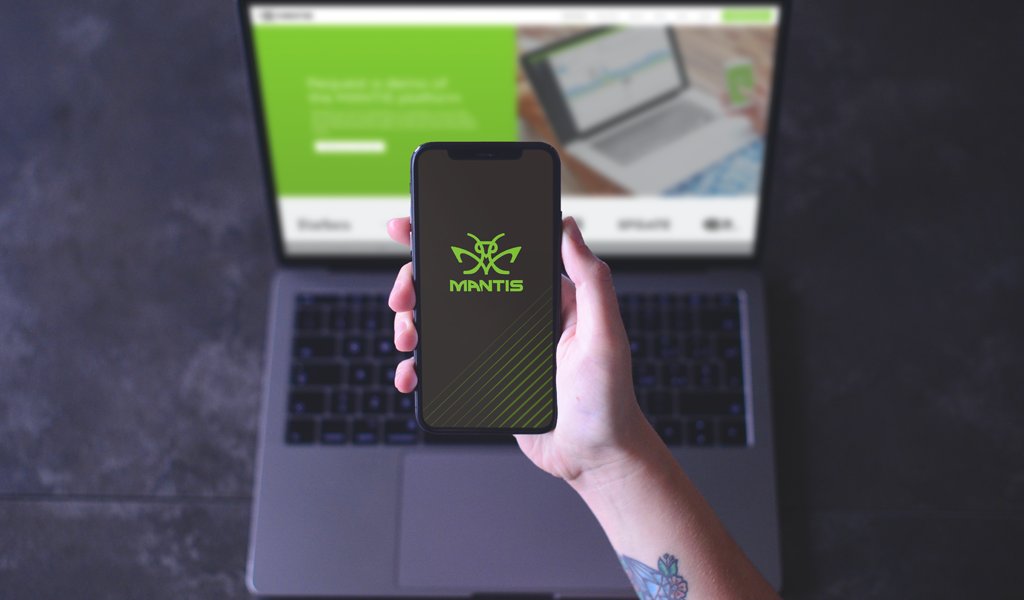 The Mantis Ad Network is a great way to reach new customers: https://www.mantisadnetwork.com/
Targeted Advertising
Another great way to market your dispensary business is to advertise with other companies in the cannabis industry. Because it is so difficult to advertise, you need to look up the regulations that are specific to your state. Then, you can start to look for companies that are in adjacent fields and that might be agreeable to allow you to advertise with them. For example, you could place ads in regional digital publications in the field or with print cannabis industry publications.
Connect with Customers
It is also extremely important that you take the time to connect with the customers you have. Fortunately, you have a number of ways that you can do this today. If you have a blog, and you should, you can engage with and connect with the customers in the comment section. You can also utilize social media, which is great for this. Make sure you have pages on the major social media sites, such as Facebook and Twitter.
In addition, you might want to put out a newsletter a few times a year. You can advertise any specials or any interesting information in this newsletter. This can be yet another way to connect with your customers, but make sure you provide them with an easy way that they can opt out of receiving the newsletter if they choose.
When you start to develop a good relationship with customers, you'll find that it helps to build more trust. As you build up trust and goodwill, you'll see that more and more of these customers are willing to provide you with word-of-mouth advertising. This simply means that they are talking to their friends and family about your business and saying good things. It is one of the oldest forms of advertising. And it remains one of the most effective. After all, people tend to trust what their family and friends tell them.
Continue to Innovate
One of the important things to realize when it comes to marketing for your dispensary is that technology changes, and so do viable marketing methods. Therefore, you need to keep up with the latest new strategies, tips, and platforms.
In addition, you want to make sure that you understand all of the latest rules and regulations. In time, the stigma will fade. It should soon become easier to market in this field, and some traditional forms of advertising might eventually open up further.